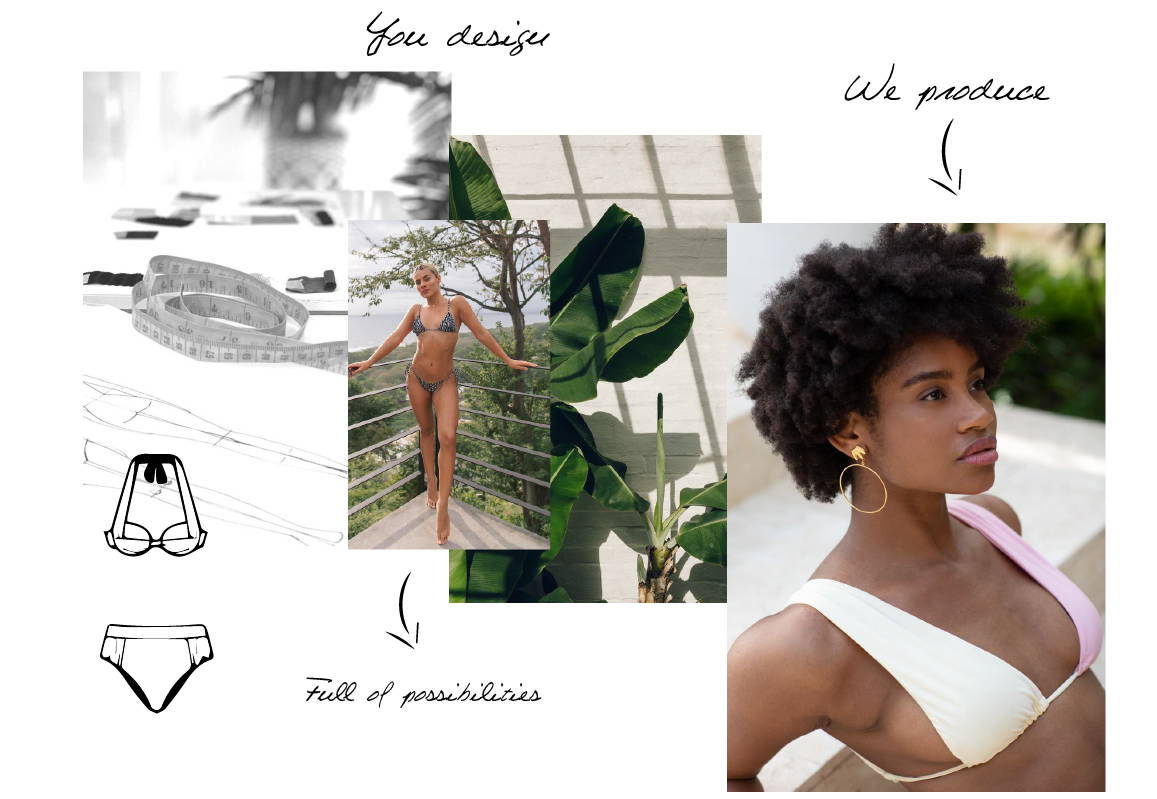 At Makalo we believe in the value of design and the ethical intentions of fashion. Our swimwear is designed with the intention of being a timeless design, thus trying to eliminate the stigma that clothing should only be worn once or twice. Our bikinis are designed to serve as essential elements that can be mixed, matched or constructed. Our goal is to inspire our clients to explore their own personal style through thoughtful design to create a more sustainable future.

.
The possibility that MADE TO ORDER exists in our brand is so that each client has the opportunity to create their own bikini. And so we can have greater control with the waste that is made, to be able to generate a lesser impact on the environment.
To help you get the designs you want the most, you can now order your pieces in Made To Order.
You can choose your favorite MAKALO styles and choose with which fabric color or pattern you want that swimsuit.
Once you have chosen and ordered your pieces, we will produce it for you and we will notify you when the order is ready to be collected or shipped.
Mix and Match sizes and colors! You will love to see the pieces you created !
Steps of how MADE TO ORDER works
Step 1: Your order is processed and scheduled for production.

Step 2: A detailed review of your materials is made, to then we proceed with production process of your pieces.
x
Step 3: We assign it to one of our talented artisans to make your piece.

Step 4: We prepare final details of your order.

Step 5: The last quality control is passed.

Step 6: Your pieces are packed and ready to ship.

Step 7: You will then be notified with a shipping confirmation. Keep in mind that there may be shipping delays due to COVID-19 worldwide.



*** This process normally takes 12-15 business days from order confirmation. Once your order has been shipped, we will send you a notification. ***
It is extremely satisfying to see the final piece of swimwear that was created by each of you. Knowing that you were also part of this creation fill us with love.